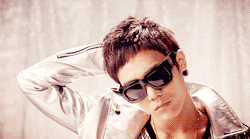 So there was this great idea about Penpals on a facebook & I thought it was a great idea! This will be a great way for me to get to know the people who follow my boring life on here.
So there's
Danyy @ Alternate Kei
, &
Chaudie
, but I'm looking for more peeps that will be interested. I'll be hand writing letters and send little gifts w/ my letters.

WARNING: Each letter is going to deco'ed, stickered, or drawn on. So no complaints ok! I warned you xD Don't hate me if I don't always write alot. I'm not very good at starting conversations.
I'm somewhat broke & have alot of things I have to pay for so sorry if I only send you a letter.
or comment below w/ your email & I'll contact you.
The more the merrier!